ABOUT CAGE MARSHALL CONSULTING
At Cage Marshall Consulting, we've been helping pilots reach their career goals since 1988. No matter what the circumstances, as a Cage Marshall-trained interviewee, you will come off as prepared and professional, ready to overcome any obstacle thrown at you during the interview process. We can help you at every phase of your career, from university through post-retirement. We take a vested interest in all our clients, and are dedicated to helping you achieve your dream job. Your success is our success.
Our Team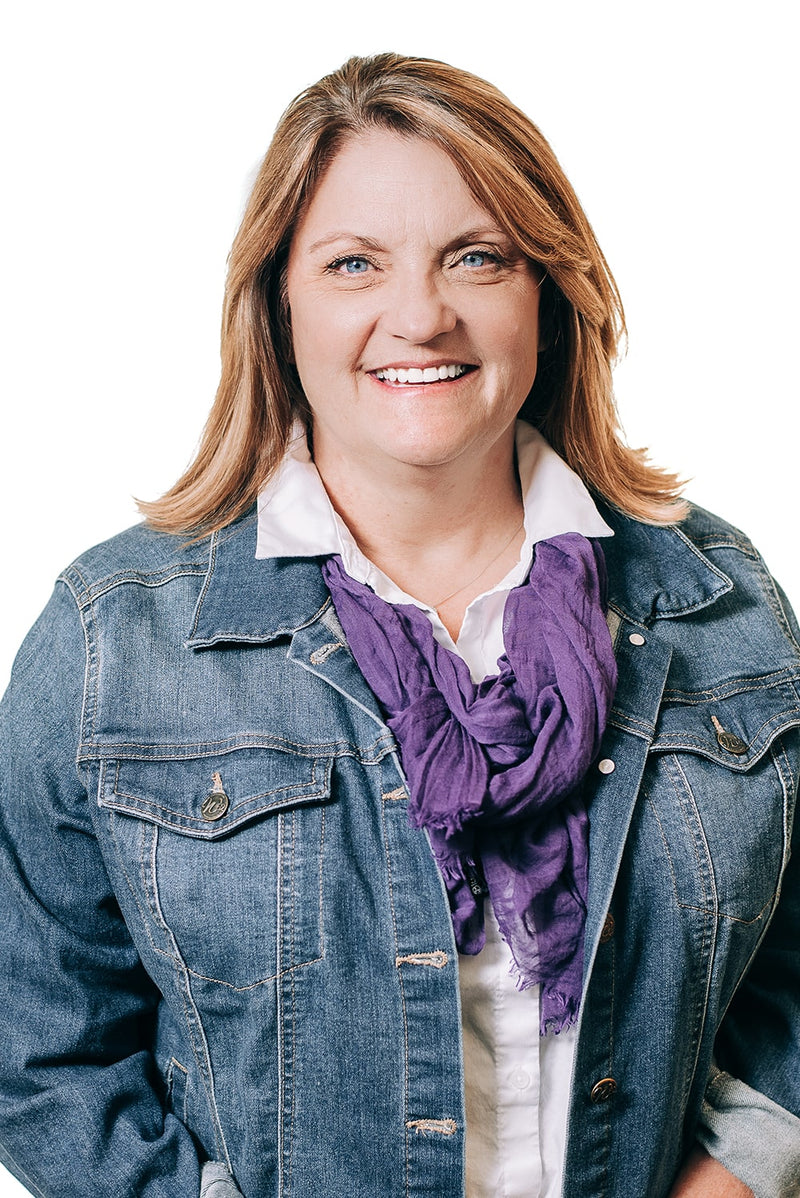 Angie Marshall
President
Angie Marshall has been with Cage Marshall Consulting since 1994. She has held the positions of Senior Consultant, Director of Operations, and now, that of President and Owner of the company. Her prior experience includes conducting pilot background checks for a legacy and a regional airline, developing and establishing interview and hiring protocols for corporate businesses, training interviewers, and managing and overseeing HR departments. This previous experience and her years at Cage Marshall Consulting have resulted in proven success in pilot placement at airlines worldwide. During Angie's tenure, she has been instrumental in Cage Marshall Consulting helping more than 100,000 pilots reach their professional pilot goals.
Angie's areas of expertise include interview preparation, career and furlough guidance, background research, application support, resume and cover letter development, and special concerns consulting. She has worked with pilots and flight instructors from a variety of backgrounds from regional, legacy, cargo, international carriers, and with military pilots transitioning to civilian flying, including DoD, NASA and Air Force One pilots.

Angie earned her Bachelor's Degree in Business Management with a concentration in Human Resources, from Colorado State University, and is currently pursuing her Master's in Forensic Psychology with an emphasis in Interviewing, Interrogation, and Profiling.


Cheryl Cage
Founder and Author
Cheryl Cage began Cage Consulting, Inc. in 1988. Over 125,000 pilots have used the Interview Preparation and Career Planning products and services of Cage Consulting. 
She worked as a flight attendant for Braniff Airways, until it's bankruptcy in 1982, at which time Cheryl made a career transition into marketing and management for a national sports company. She left this position to start Cage Consulting, Inc.
Beginning in 1990, Cheryl served as an independent consultant to the Air Line Pilots Association (ALPA).  In this capacity, Cage Marshall Consulting has presented pilot interview preparation seminars to thousands of displaced ALPA pilots from PanAm, Midway, USAirways, TWA, Air Wisconsin, West Air, and Aspen Airways to name a few. In 2001, Cheryl was retained by the Allied Pilots Association and United Airlines ALPA to present job search workshops for their furloughed pilot members.
Cheryl is the author of five aviation career books, including the best-selling Checklist for Success: A Pilot's Guide to the Successful Airline Interview. Cheryl is also the publisher of the popular Airline Pilot Technical Interviews and Mental Math for Pilots by Ronald McElroy.
When Cheryl turned the reigns of Cage Marshall over to Angie Marshall, she began a new adventure working in local politics. Cheryl has been the Democratic candidate for the Arizona State Senate, Chair of the Pima County Democratic Party and Campaign Manager for State Representative Dr. Randy Friese. She has also written a series of children's books.
Cheryl's professional education includes a Bachelor of Science in Psychology. She currently resides in Arizona. 
PAST CLIENT LIST: Allied Pilots Association, Air Line Pilots Association, Embry-Riddle Aeronautical University, Universal Pilot Application Service, American Airlines, USAirways, and Women in Aviation International. Cheryl's advice columns have appeared in Flight Training, Air Line Pilot Association, Aviation for Women, and The Independent. For two years Cheryl wrote a career column for The Army, Navy, and Air Force Times; this column focused on gaining civilian employment after military retirement or separation.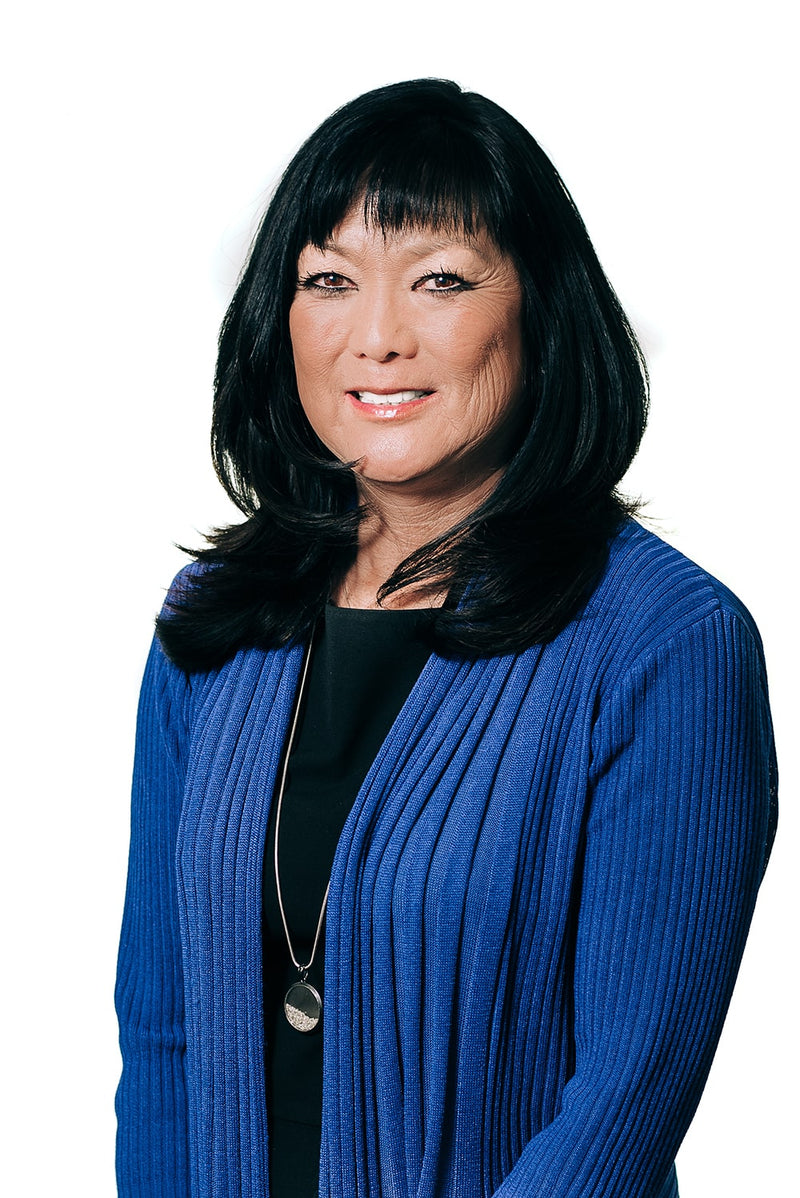 DeeDee Onodera-Brown
Vice President of Consulting Services
DeeDee Onodera-Brown came to Cage Marshall Consulting in 2012. As Senior Consultant, DeeDee is responsible for overseeing interview preps, reviewing resumes and applications, and conducting debriefs. 

Her previous experience includes more than 25 years with a legacy airline. She has served in several roles, including pilot interviewer, presenter at aviation career seminars and workshops, and emergency procedures instructor for both pilots and flight attendants. Additionally, she served as a member of an airline's pilot interview board, and has done contract training for Air Force One.


DeeDee's experience as an interviewer for a legacy carrier offers clients an opportunity to better understand the interview process from the perspective of an airline human resources professional.  Her unique background and knowledge provides our clients with an "interview simulator" experience that expertly prepares them for an actual interview. 

DeeDee earned her Bachelor's Degree from the University of Colorado-Boulder with a double major in Communication Disorders/Speech Science and Psychology. While in college, she worked for a major airline as a special assignments flight attendant on charter flights for the Presidential Press Corps, Denver Broncos and Chicago Cubs.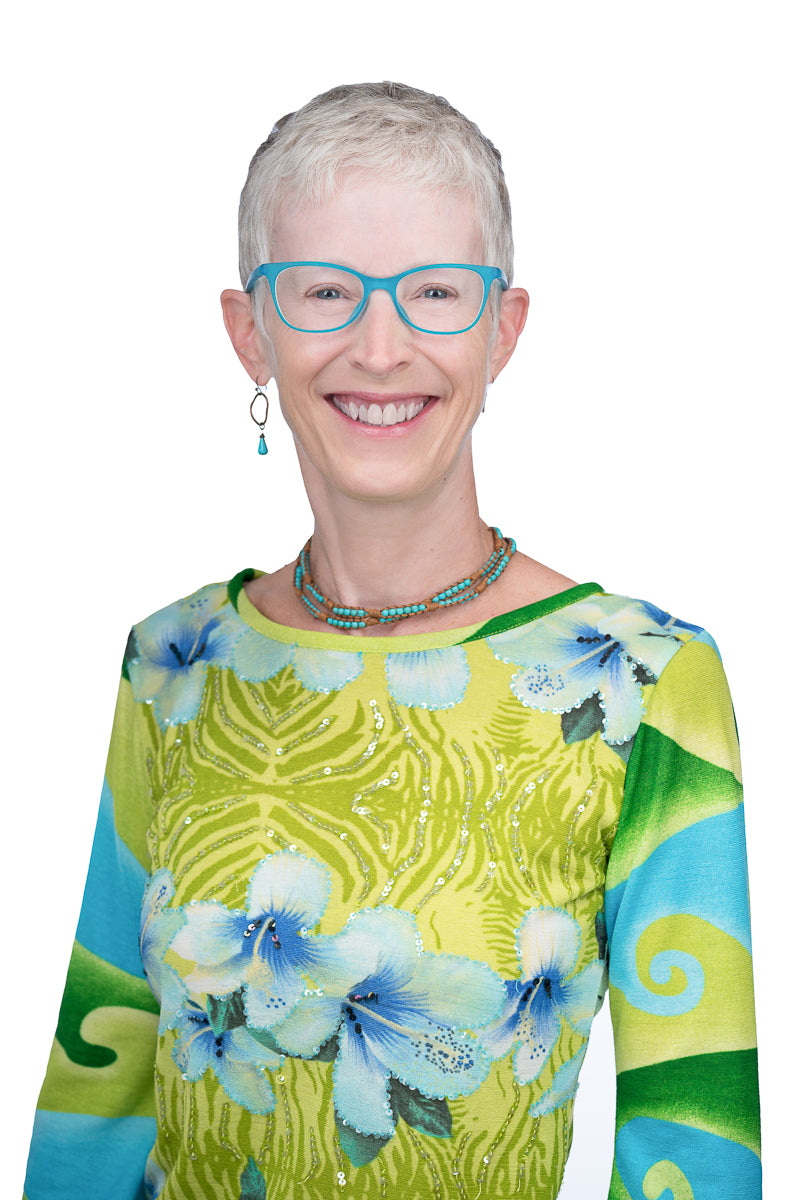 Holly Hoover
Senior Consultant & Application Specialist
Holly Hoover initially consulted for Cage Marshall Consulting from 1995 to 2002, at which time she left to pursue her graduate degree in counseling. She returned in 2014 and brings to the company an extensive knowledge of the airline industry and the pilot interviewing process. While employed with a legacy carrier, she held several positions in the pilot employment department, including that of pilot interviewer.

She also has extensive training and experience in reviewing applications, discussing areas of concerns, and discovering an applicant's weaknesses. These skills, combined with her education in psychology, make her an excellent interview preparation consultant.


Holly has a Bachelor's Degree in Psychology and a Master's Degree in Counseling Psychology, both earned at the University of Colorado at Denver.




Michael Engel
Senior Interview Consultant
Michael Engel joined Cage Marshall in early 2014 after having "retired" from the airline industry.  Along with a commitment to the airline industry, Mike is excited to return to the position of Human Resource Consultant supporting flight officers preparing for advancement in their chosen careers. He brings with him over 30 years of airline experience with regional and legacy carriers.

Mike's career has included line experience as a domestic flight attendant for a regional air carrier, and as Chief Purser/Flight Service Manager with an international airline. Mike transitioned to ground work, utilizing his degree in education as Manager of Training, and later as an Emergency Procedures Instructor for Pilots and Flight Attendants. Additionally, he utilized his business knowledge by holding positions as manager and supervisor of flight crews. He has served on System Boards of Adjustments as a Hearing Officer and Mediator, and has extensive experience in industrial relations handling contract negotiations.

Mike's Human Resource background includes cover letter and resume reviews, as well as detailed interview experience with pilots, flight attendants, ground personnel, and administrative personnel. He has also had the responsibility for interviewing and hiring airline managers and supervisors.

He possesses a Master's Degree in Education from St. Louis University, and a Master's Degree in Business Administration from Webster University.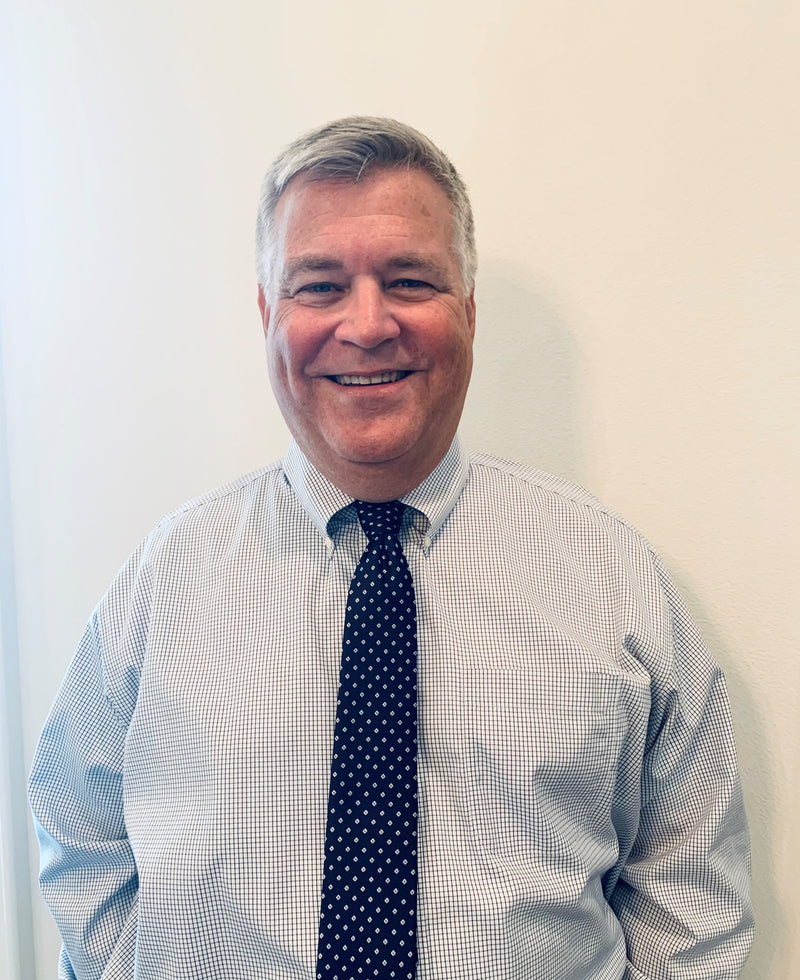 Joe Halsey
HR Consultant
Joe Halsey joined our team in June 2021, having worked for a legacy airline for over 10 years, including two years as a Pilot interviewer. 
While working alongside line Captains, he participated in over 1,000 pilot interviews and recommended several hundred for hire in this role. He was also selected as an interview coach; a role in which he observed other pilot interviewers and provided feedback to enhance their skills and ensure consistency in the interview process. Additionally, he was asked to work with other groups internally in developing a mentor training program for women and minorities in aviation.
Prior to working in Flight Officer Employment, he also worked in the Rocky Mountain Regional Ground Support Employment Office for eight years at the same legacy carrier. In his last role of Sr. Staff Representative, Joe led a team of recruiters responsible for filling all ground support jobs, including Customer Service, Ramp Service, Cabin Service, Reservations, Administrative Support and Management/Supervision. This Office filled approximately 1,000 jobs each year in this 30-airport Region. He was instrumental in helping open new airport locations both internationally and domestically, including staffing up for the grand opening of Denver International Airport.

During Joe's 30-year Human Resources career, he has also built Human Resources and Recruiting organizations in the telecommunications (Comcast), banking, and oil and gas services industries. Having been certified early in his career in Development Decisions Inc.'s (DDI) Targeted Selection, Joe has established himself as an expert in behavioral based interviewing, which many air transport companies utilize in their hiring processes. 
Aviation has been in Joe's blood his entire life, as his father was a line Captain and Instructor for a legacy airline for over 30 years. Joe is looking forward to utilizing his skills to assist those pursuing aviation careers reach their goals. 
Joe received a Bachelor of Business Administration Degree in Management/Management Information Systems from James Madison University. He currently resides in Louisiana with his wife, and has two adult children.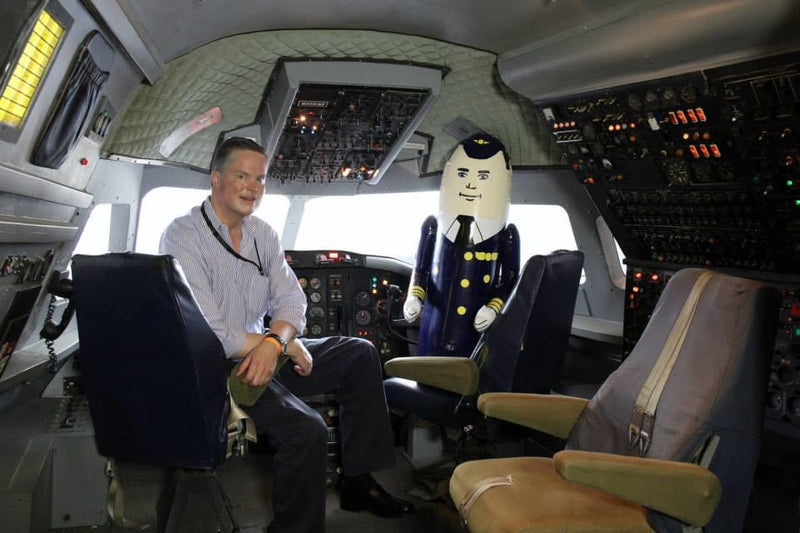 Scott Cooper
HR & Technical Consultant
Scott Cooper is a Captain and LCA for a legacy airline and has over 35 years of experience in the aviation industry.  During his career, he has flown for several regional, legacy, and foreign airlines, having flown various aircraft from the Saab 340 to the DC-10, B-777, and A-340-600.  
His experience includes having served as a line pilot, interview captain, manager of pilot recruitment, and check airman for several airlines. In addition to these duties, Scott has served as a Flight Manager, New Hire Pilot Supervisor, Air Safety Committee Vice Chairman, and CRM Facilitator. Scott is also a Hogan HPI-qualified assessor. 
Scott's experience gives him a unique insight into the industry and makes him an ideal consultant for both HR prep, as well as preparing our clients for the technical portion of the interview process.

Scott holds aviation management and culinary arts degrees and is fluent in six languages.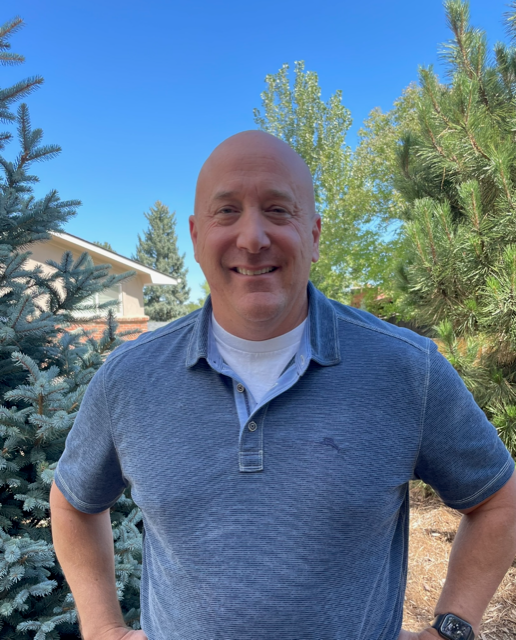 JP Pellegrino
HR & Technical Consultant
JP is an airline pilot and flight instructor for a legacy airline. He has experience on both Airbus and Boeing fleets. Prior to that, he spent 20 years on active duty in the Marines where he flew and instructed in KC130 and Gulfstream IV aircraft. His experience allows him to bring a keen insight into military to civilian transitions and technical preparation, in addition to standard airline interview prep. 
JP earned a Bachelor of Science degree in Economics from the United States Naval Academy. He is married with three kids and four dogs and lives in the Denver, Colorado area.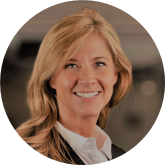 Shawn Handlovitch
HR Consultant
Shawn Handlovitch joined the Cage Marshall Consulting team in 2023, bringing her decades of experience in the airline industry and interview background.
Shawn has worked in a variety of roles in the airline industry, including working for a legacy carrier as a pilot recruiter from 2015 to 2022, She has also served as the Basic Indoc course coordinator and mental conditioning instructor, training
individuals with the skills necessary to manage and mitigate stress in training and/or in the flight deck.
She is also a Certified Meditation & Mental Conditioning, Life Coach, and a corporate recruiter with over 20 years of experience with interview behavior and processes. 
It is Shawn's goal to share the journey of high-performance individuals, to help our clients confidently prepare for an interview, and ultimately succeed in landing their dream job. 
Shawn is a Colorado native and currently resides in Castle Rock, CO with her husband and their 2 Australian Shepherds, where they make time to enjoy the outdoors daily.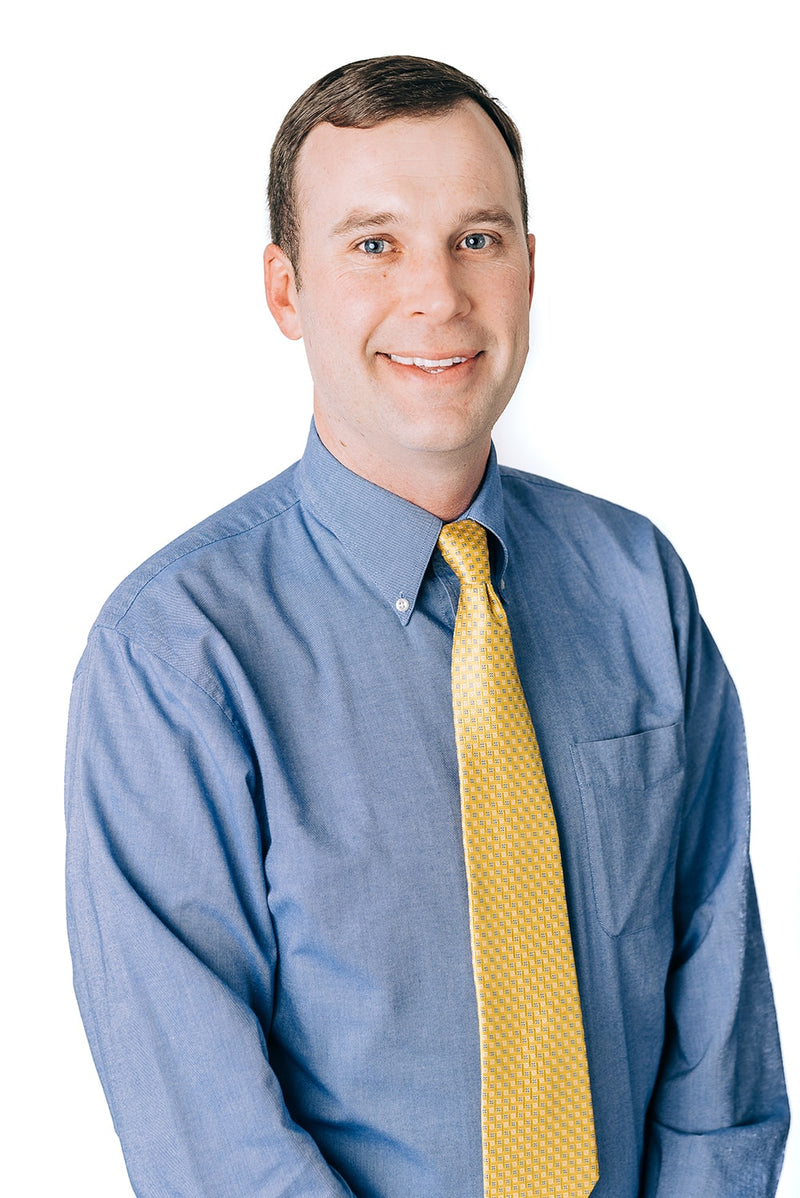 Chris Rothe
Military Transition Specialist
Chris Rothe joined Cage Marshall Consulting in 2014, bringing military transition expertise to our team. He has more than 20 years of experience as both a military and civilian pilot, and currently flies for a legacy airline and serves in the Air Force Reserves.

His current experience, combined with his previous experience as an Air Force pilot, has provided him with an in-depth knowledge of the military to civilian transition, and of the unique challenges Reserve and Guard members face during the transition. Chris guides pilots in making a smooth and successful transition from active duty to civilian or Reserve/Guard flying, Reserve/Guard to civilian flying, and everything in between.
Chris started flying gliders when he was 14 years old, and joined the U.S. Air Force right out of college. He has flown the T-37, T-44, C-130, and TG-16, and also has flown aerial firefighting missions in the C-130 to augment the U.S. Forest Service. Chris has held the positions of Qualified Aircraft Commander and Instructor Pilot, and has participated on many hiring boards for his Air Force Reserve squadron.
Chris earned a Bachelor's Degree from Metropolitan State University of Denver and a Master's Degree in Aviation Safety from Embry Riddle Aeronautical University.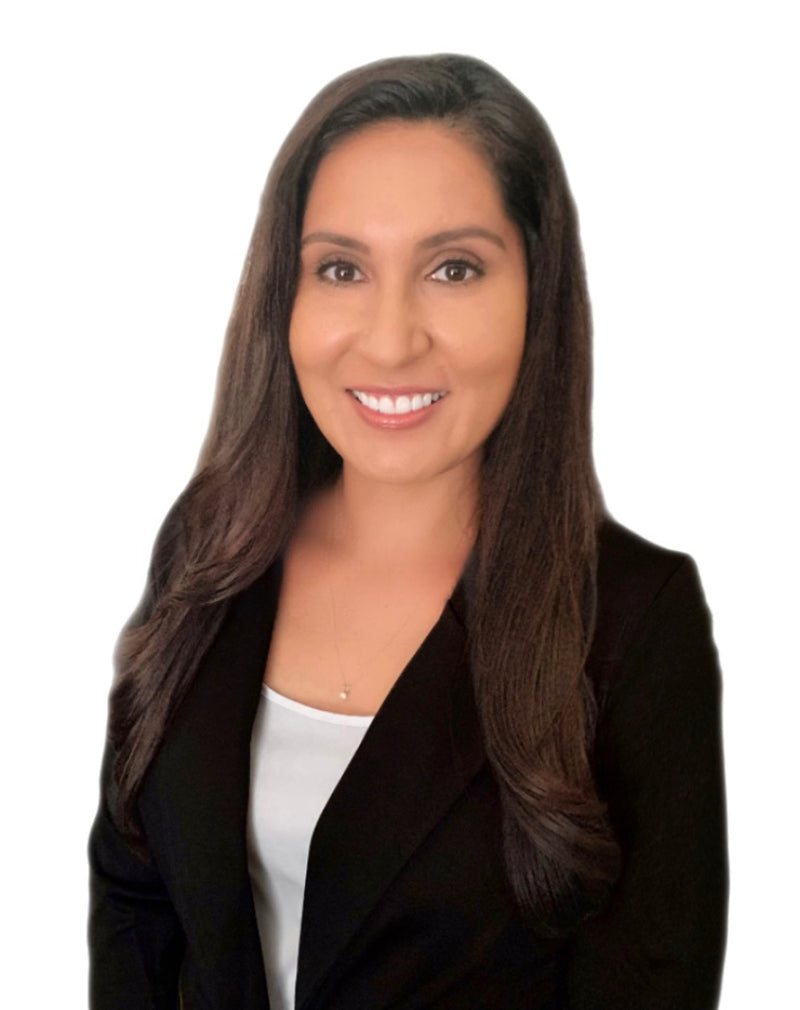 Alejandra Magnin
Executive Assistant to Angie Marshall, Resume Services, Social Media & Marketing
Alejandra Magnin joined the Cage Marshall team in early 2021, with years of prior experience as a paralegal, senior legal analyst, Spanish translator, and office manager.
Her interest in aviation began two decades ago when her now-husband gave her a flight lesson in a Beechcraft Duchess over the Golden Gate and Bay Bridge. In the years since, she has experienced the ins and outs of the aviation industry. Her experience with the industry gives her a direct understanding of our clients' feelings during their journeys through the milestones of their careers.
Alejandra graduated summa cum laude with a Bachelor of Science degree in Justice Studies, with an emphasis in Law and Legal Process. She currently resides in Texas with her husband (a former legacy, current cargo airline pilot), their two children, and two Australian Shepherds.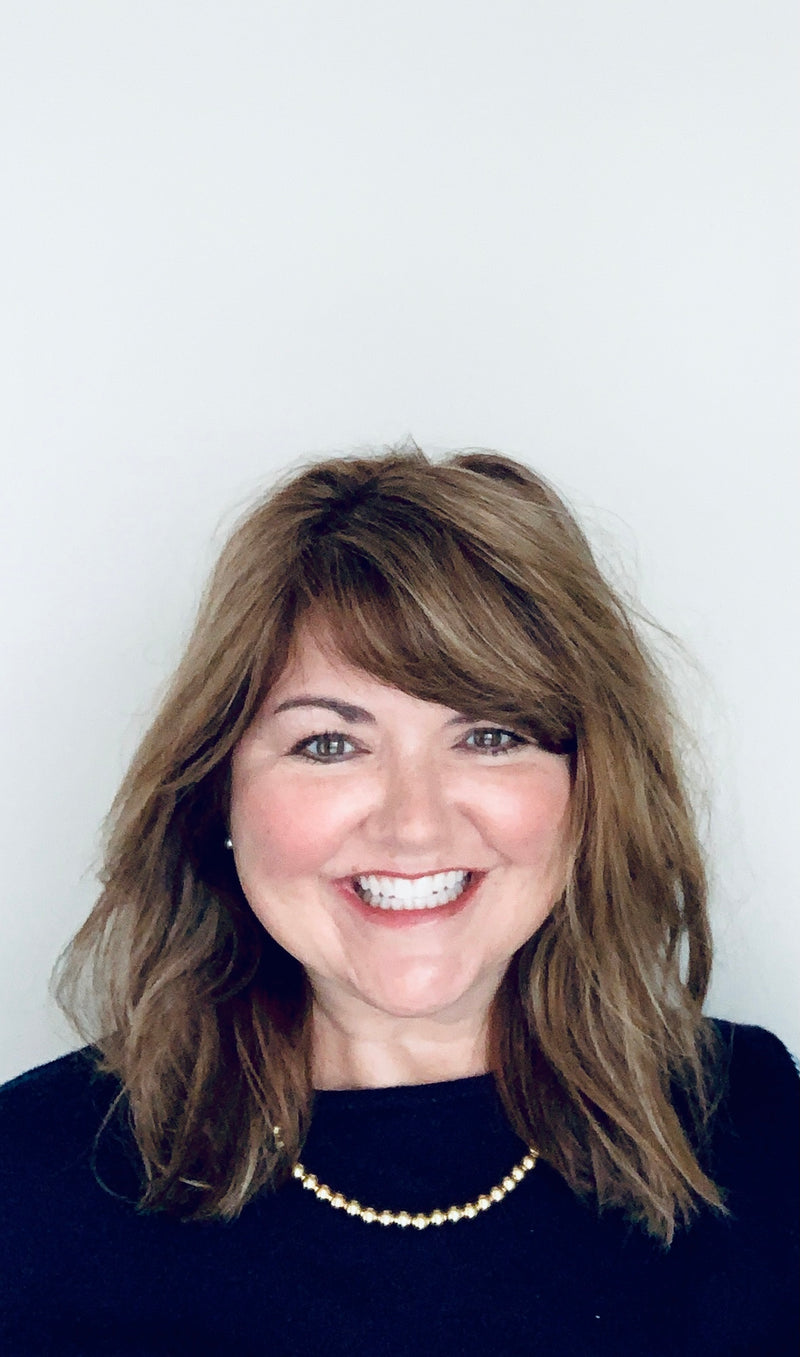 Amy Halsey
Scheduling Manager
Amy Halsey joined the Cage Marshall Consulting team in 2021, and brought with her years of experience in customer relations. ​​Amy was excited to join the team to offer administrative support to clients and our staff.
She began her professional career in the airline industry with a legacy carrier, specifically in the pilot employment department. Amy was the administrative assistant to the Director of Pilot Employment, with a focus on customer care for pilot candidates.
Amy went onto pursue roles with a retail leader in customer service. Her most recent role was in marketing for a popular quick service restaurant. Through her various roles, she has always maintained a focus on providing excellence in customer service.
Amy is a graduate of Colorado State University with a Bachelor of Arts in Political Science with a Latin American Studies Certificate, and minoring in Spanish. She currently resides in Louisiana, with her husband, and not too far from their two children that attend Louisiana State University. Tammy Crissman
Client Care Team Member
Tammy Crissman came to Cage Marshall Consulting in the Spring of 2021 with more than 20 years of customer service experience.
Her background includes experience as a company trainer, sales representative, customer service representative, and office manager in industries including financial, education, mental health, and non-profit organizations.
Tammy has been associated with the military community all her life and the aviation community for the past 35 years.  Tammy understands the pressure of aviation and strives to offer our clients compassionate and friendly service during their interview process. 
Tammy has a Bachelor of Arts degree in Business Administration. She, along with her husband (a retired commercial airline pilot) and four grown children, currently resides in Texas.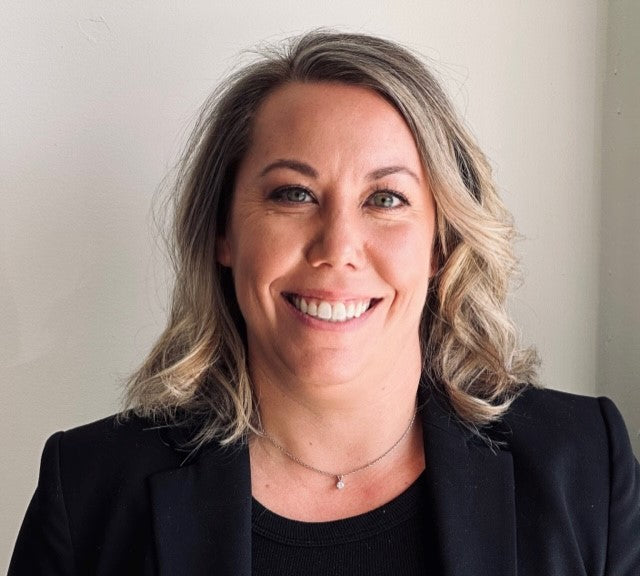 Erin Smith
Cover Letters
Erin Smith joined the Cage Marshall Consulting team in early 2022. Erin is excited to offer our clients her knowledge to set them up for success.
 Erin has over a decade of airline industry experience, beginning her career in Crew Scheduling for a major airline and transitioning to working in the Chief Pilots Office. She has experience as a member of a pilot recruitment team, where she participated in interviews, organized recruiting events, meet and greets, and candidate selections. During the pandemic, Erin worked on interview improvements and created a virtual interview process.
She currently works in a pilot training center for a legacy carrier, where she assists with Line Pilot, Instructor, and Evaluator training and is the Lead Recruiter for the department. Erin's efforts have led to a 3x staff increase in recent months.
Erin's unique perspective on the hiring process allows her to help our clients best present themselves through the individualized cover letters she excels in writing.
Erin has a Bachelor of Biological Sciences degree from the University of Missouri. She currently resides in Colorado.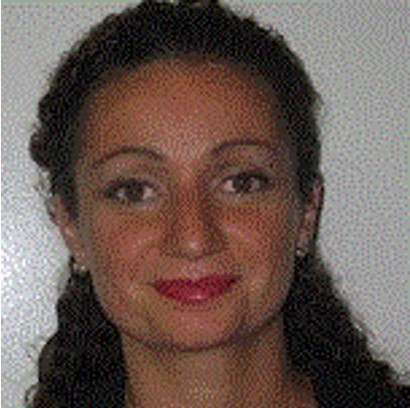 Naila Jones
Career Transition Coach
Naila Jones comes to Cage Marshall Consulting with a unique background in Career Transition and Management Consulting. Naila's forte is working with candidates in transition. She not only helps clients see possibilities for their professional futures, but she then teaches them how to effectively use the job search tools and processes that companies depend on to find new employees.
Her areas of expertise include: career coaching, career exploration and assessment, executive recruiting, training and development, client relationship management, and presentation/public speaking. Naila is also a Translator for French to English.

An experienced workshop facilitator, Naila has presented workshops on Career Transition and Professional Development. As a management consultant she has assessed, interviewed and delivered profiles of the top candidates to corporate clients seeking new employees (Clientele list includes:  Parker-Hannifin Corporation, Moen, Vita-Mix Corporation, Nestle USA, Inc., General Electric Company, Ernst & Young, KeyCorp, Mercy Health Partners.)
Naila has a Master of Science in Human Resources with a thesis on Executive Coaching, and a Bachelor of Arts in Psychology.






READY TO GET STARTED?
Take our 5-minute quiz to learn which Cage Marshall product or service will best meet your needs.