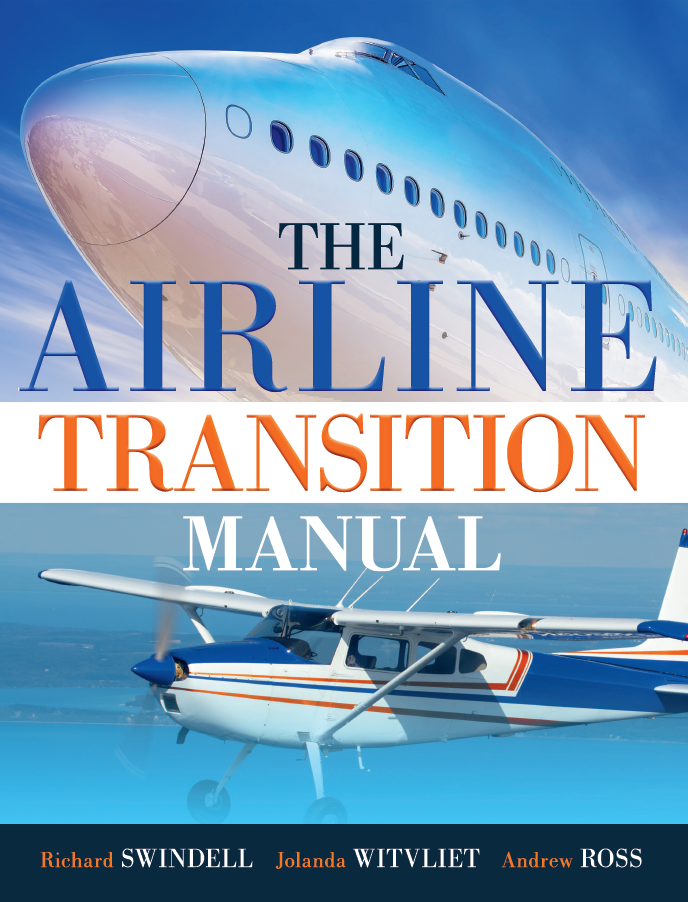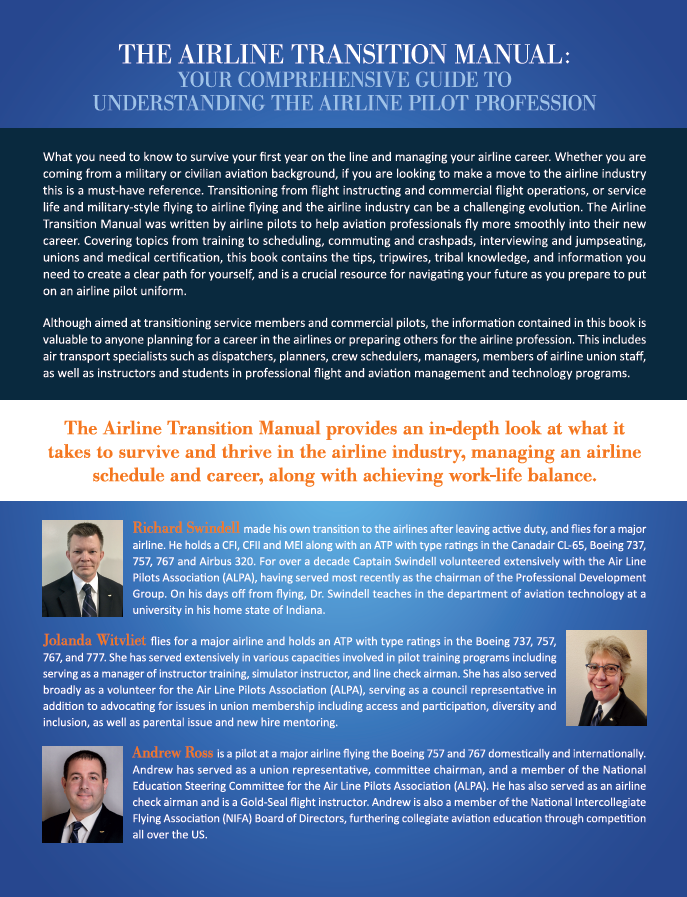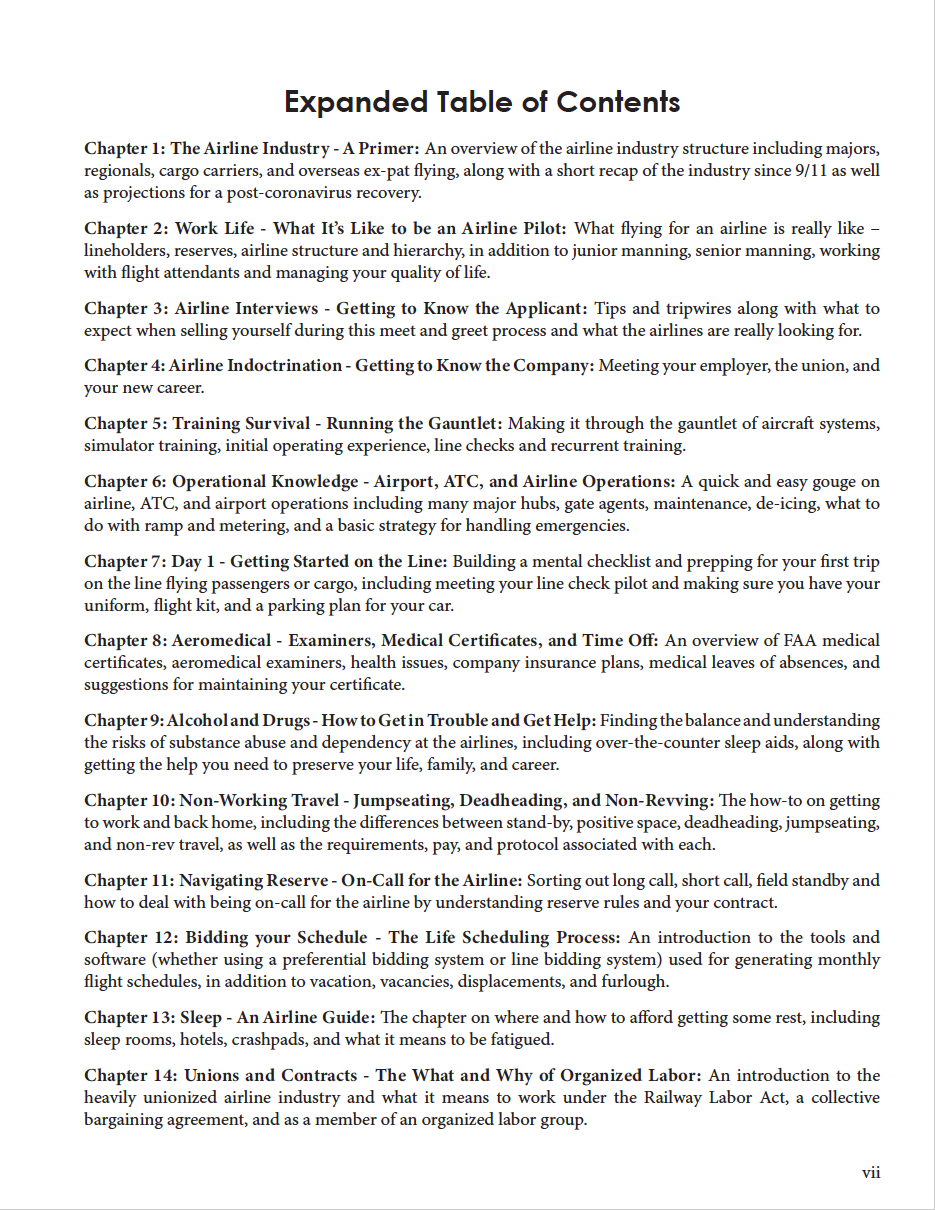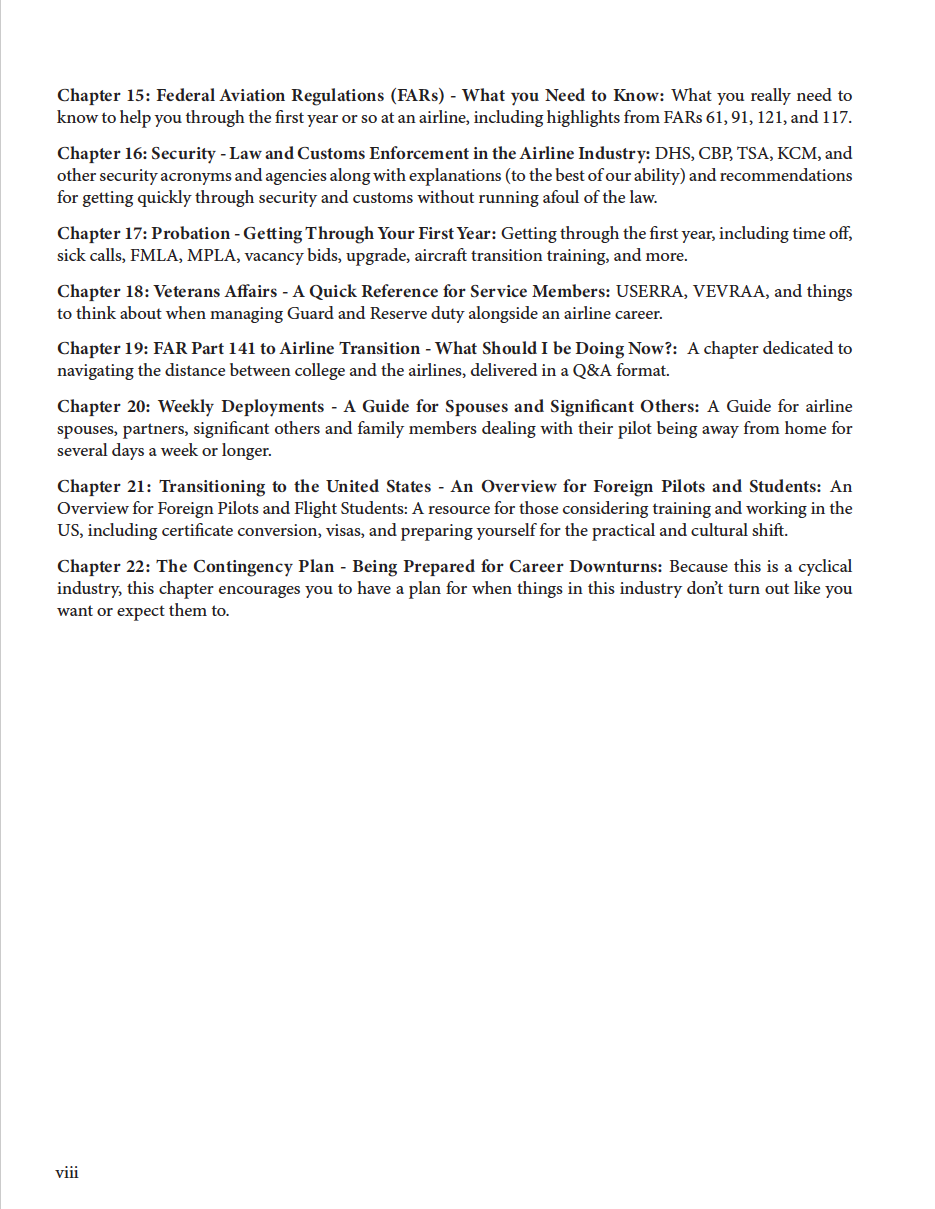 Airline Transition Manual
This book covers what you need to know about the airline industry to get through indoctrination, initial training, and managing your schedule while balancing life during your first twelve months on the line and beyond. It will also review the type of cultural transition you can expect, how to bid your monthly flight schedule, get back and forth to work and home (wherever that might be), handle on-call reserve assignments, what union representatives and the union contract do for you, enjoying airline travel benefits, and how to access available company resources.
This manual was written by airline pilots from both military and civilian backgrounds along with extensive experience in airline recruiting, training and union representation. Although designed with the military flyer or current commercial pilot in mind, any pilot or air transport professional will find this manual useful for making the jump into the airline world.
OTHER PRODUCTS & SERVICES
ONE-ON-ONE CONSULTING SERVICES