Resume Tips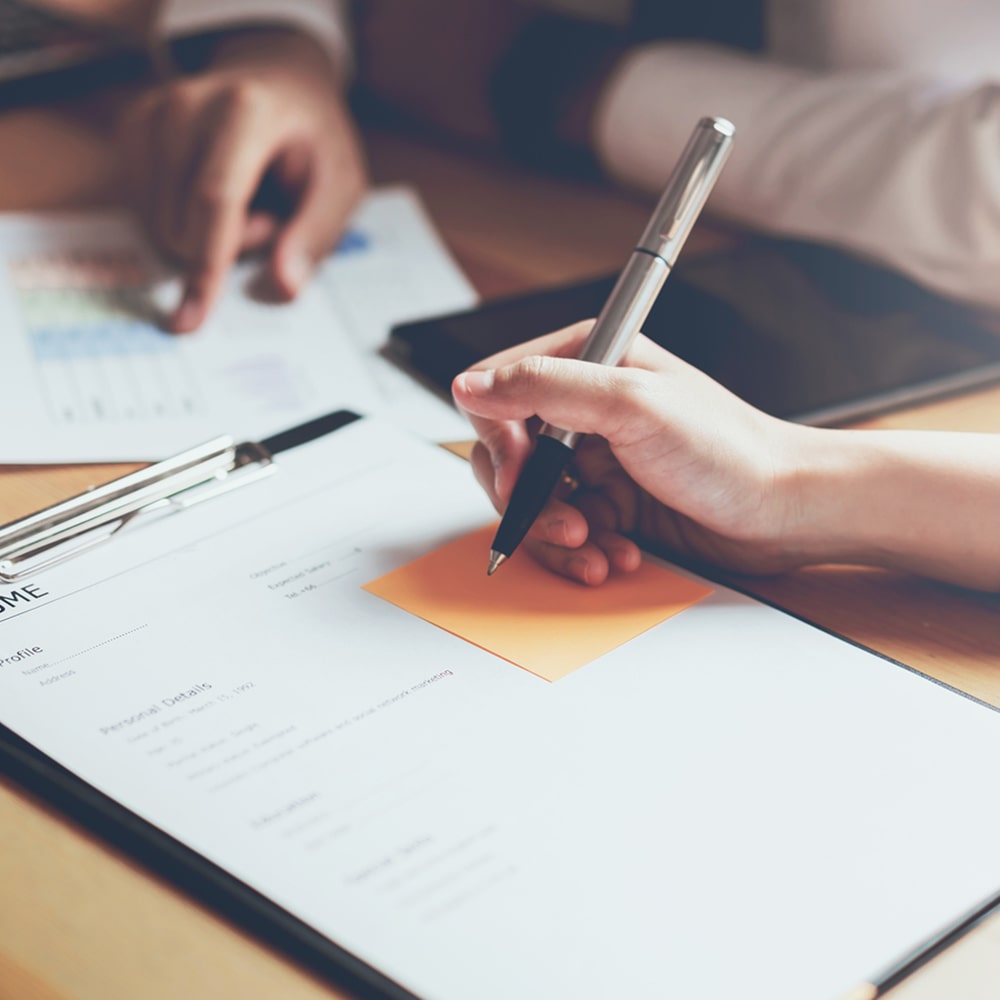 Resumes are used as an introduction and a way to present your qualifications and experience level to a potential employer. With the amount of qualified applicants currently in the market for the same job opportunity, it is more important than ever to make sure that your resume is updated, accurate and is not only visually friendly but also electronically functional. You have no chance to explain mistakes, missing information or to make a second "first" impression!
A.  Resumes should be well organized and not too wordy.  Regardless of the job, recruiters will spend less than 10 seconds initially qualifying your resume.  Because of this, certain formats are recommended in order to allow the reader to quickly and efficiently decide if they want to read any more.  Three things to have at the top of your resume;
1.  What are you looking to do (objective-- keep it short and remove fluff from fact.  Be specific-- potential employers appreciate this so much)
2.  How many hours you have (Flight Hours-- if you don't meet their minimums there is no use in proceeding)
3.  Your qualifications (Certificates and Ratings)
B.  If you qualify in all of these categories, then they want to know your experience and work history.
1.  Where have you worked?
2.  What was your title and the equipment you flew?
3.  What kind of flying was it? (i.e. 121, 135, 91, 91K, 141, 61)
4.  Quick and direct job descriptions. Be careful to never equate a good description with a long one.  Descriptions that are to the point will win every time!
C.  Be sure you use accurate flight times!  I can not stress this one enough.  Regardless of the job you are applying for, there is no bigger buzz kill for a potential employer as this one.  Never guesstimate. Audit your logbooks and flight times and be accurate on your resume. Companies are looking for detail oriented pilots.  If you don't take the time to manage the details of your own career then why should they think you are going to be conscientious enough to manage the details of the job.
D.  Keep your resume to one page unless you are focused on a management position.  Then, two pages of relevant information.
E.  Gone are the days of multiple addresses and phone numbers.  Keep it simple for everyone.  Pick a number and address that people can easily reach you at and check them frequently.
F.  Resumes should include a 10 year job history.  The exception to this rule is if you have a job from your past that is directly relevant to the position you are applying.  In this case, add a category that highlights this experience without overwhelming the rest of the resume.
G.  Never place personal information on a resume.  No certificate numbers, birth-dates, health status, medical certificate issuances, etc.
H.  Polish your resume!  Especially in today's competitive pilot market you need to ensure that everything looks perfect.  Be sure you spell check, that your email address and phone number are correct, your resume looks well balanced and professional, etc.
For additional assistance or to get your resume reviewed, please email us at info@cageconsulting.com or call 720.222.1432.