Chris Rothe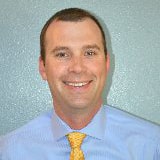 Military Transition Specialist
A Cage Marshall Team Member for 5 Years
Chris joined Cage Marshall Consulting in 2014, bringing military transition expertise to our team. He has more than 20 years of experience as both a military and civilian pilot, currently flies for a legacy airline and serves in the Air Force Reserves. His current experience, combined with his previous experience as an Air Force pilot, has provided him with an in-depth knowledge of the military to civilian transition, and of the unique challenges Reserve and Guard members face during the transition. Chris guides pilots in making a smooth and successful transition from active duty to civilian or Reserve/Guard flying, Reserve/Guard to civilian flying, and everything in between.

Chris started flying gliders when he was 14 years old, and joined the U.S. Air Force right out of college. He has more than 4000 hours of flight time, and has flown the T-37, T-44, C-130, and TG-16, and also has flown aerial firefighting missions in the C-130 to augment the U.S. Forest Service. Chris has held the positions of Qualified Aircraft Commander and Instructor Pilot, and has participated on many hiring boards for his Air Force Reserve squadron.

Chris earned a Bachelor's Degree from Metropolitan State University of Denver and a Master's Degree in Aviation Safety from Embry Riddle Aeronautical University.