Ronald McElroy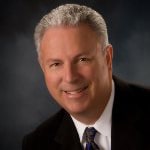 Author
A Cage Marshall Team Member for 24 Years
Ron has been a member of the Cage Marshall Consulting family since 1997, preceded by a 38-year career in aviation, which makes him a valuable resource for our clients. He started his career as a U.S. Air Force pilot, and, after several years in the military, he made the transition to civilian flying. His extensive experience and in-depth aviation knowledge help our pilot applicants ace the technical portion of their airline interviews. In addition to consulting, Ron shares his knowledge and experience in two books he has written: Airline Pilot Interview-A Study Guide and Mental Math for Pilots, as well as a three flashcard sets: ATP, FAR, and AIM. These products have been top sellers for Cage Marshall Consulting, and are recommended by Chief Pilots, Pilot Interviewers, and Airline Hiring Managers.

Ron has logged more than 10,000 hours of flight time in more than 140 types of aircraft, and instructed hundreds of pilots. He recently retired from an international airline where he was a B-777 Captain and Pilot Instructor. However, he decided to further expand his resume and accepted a position with the Federal Aviation Administration as a test pilot. During his aviation career, Ron has held the positions of Charter Pilot, Flight/Ground/Simulator Instructor, Skydive Pilot, and Chase and Photo Pilot.

Ron earned a Bachelor's Degree in Engineering Mechanics from the United States Air Force Academy and a Master's Degree in Aeronautical Science from Embry Riddle Aeronautical University.